Ah fuck they cancelled Ozyfest this year
If you lived in New York in 2018, or were very much online during that period, you probably remember this: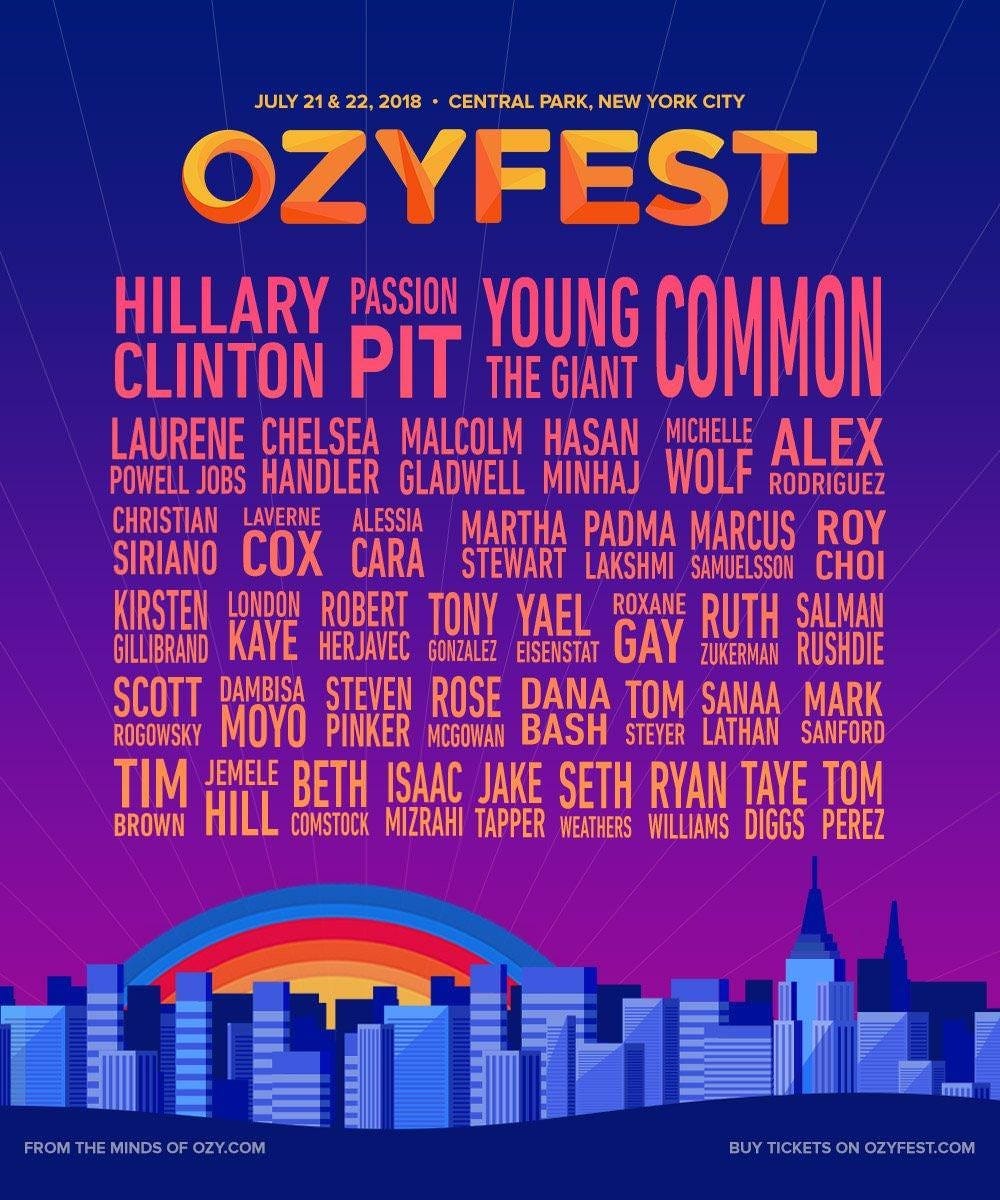 Ah, but only real Ozyheads such as myself will remember the fateful day they saw THIS: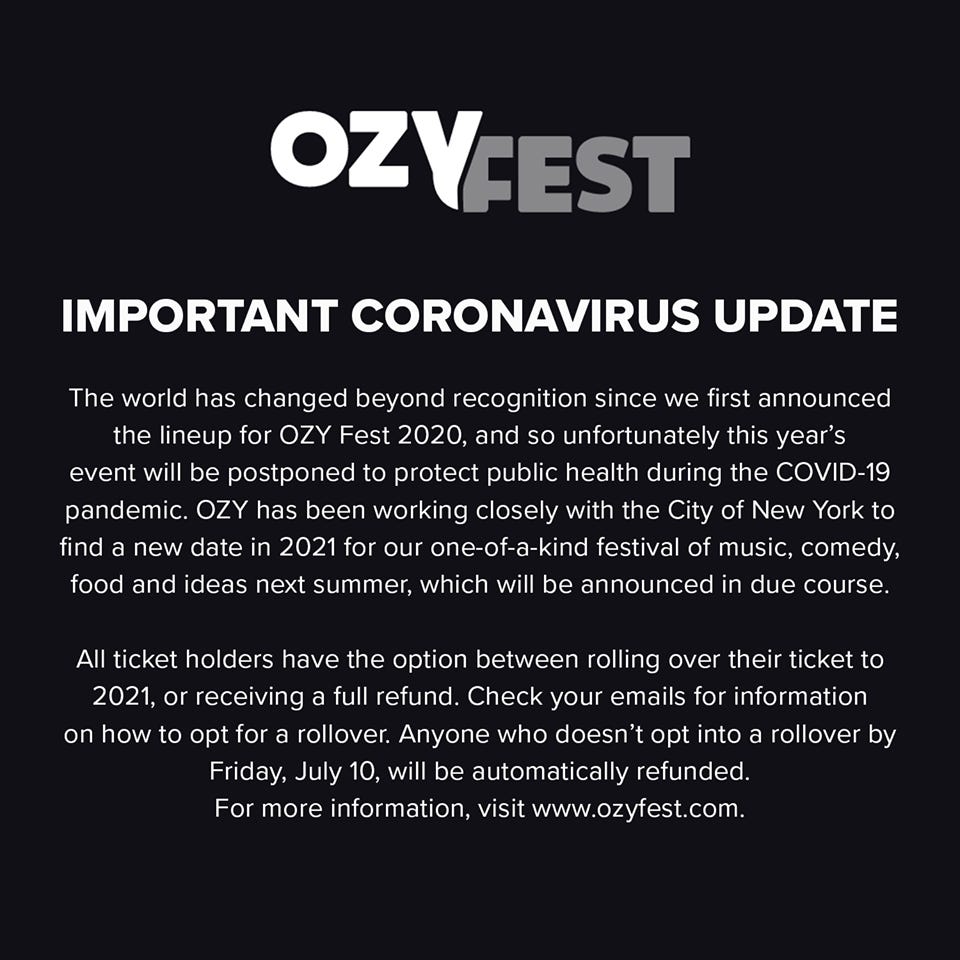 Crushing.
Actually, no matter who you are there is an extremely good chance you don't know what Ozy is, which is part of what makes the company so fascinating and gross. Here: Ozy is a 7-year old media company that, despite spending aggressively on self-promotion and hosting a Neoliberalism Coachella in central park, has almost no audience whatsoever.
Ozy was founded in 2013 by Carlos Watson, a product of America's wicked McKinsey to Politics pipeline, and Samir Rao, who came out of Harvard and Goldman Sachs, who places that just happen to be on my "to be nuked as soon as possible" list.
This is literally the image they chose for themselves on Ozy's about page: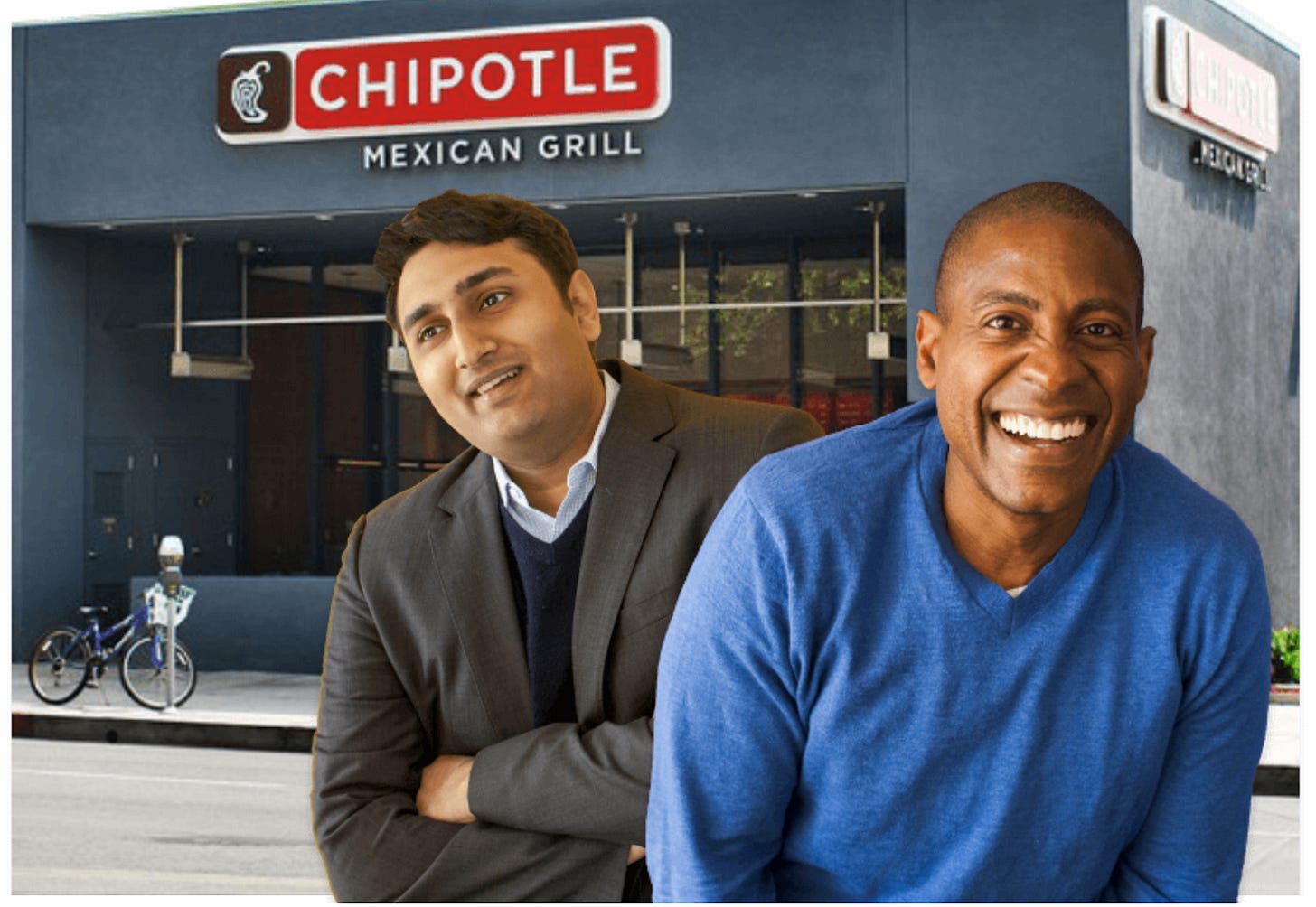 God, that name. Okay: Ozy is a play on the famous Percy Shelley poem "Ozymandias," of the like four poems everyone who graduated high school knows. "Look upon my works ye mighty and despair," that kind of thing. And, Christ, here is their Brain Genius reasoning:
The poem is commonly read as a warning against outsized egos and the impermanence of power. But we choose to read it differently. To us, it's a call to think big while remaining humble.
What makes this all the more insane to me personally is that I once had a VC boss who also loved to talk about his willful misreading of the exact same poem. This is what happens when you defund the humanities.
Let's take a look at what Ozy """""""is""""""""
Here's a rough estimate of their monthly traffic from SpyFu, a tool I recommend getting to know if you're interested in The Internet:

Okay, 282,000 visitors per month, no paid ads. That doesn't look that bad.
Let's compare it to Halfbaked Harvest, one of Stephanie's favorite recipe blogs: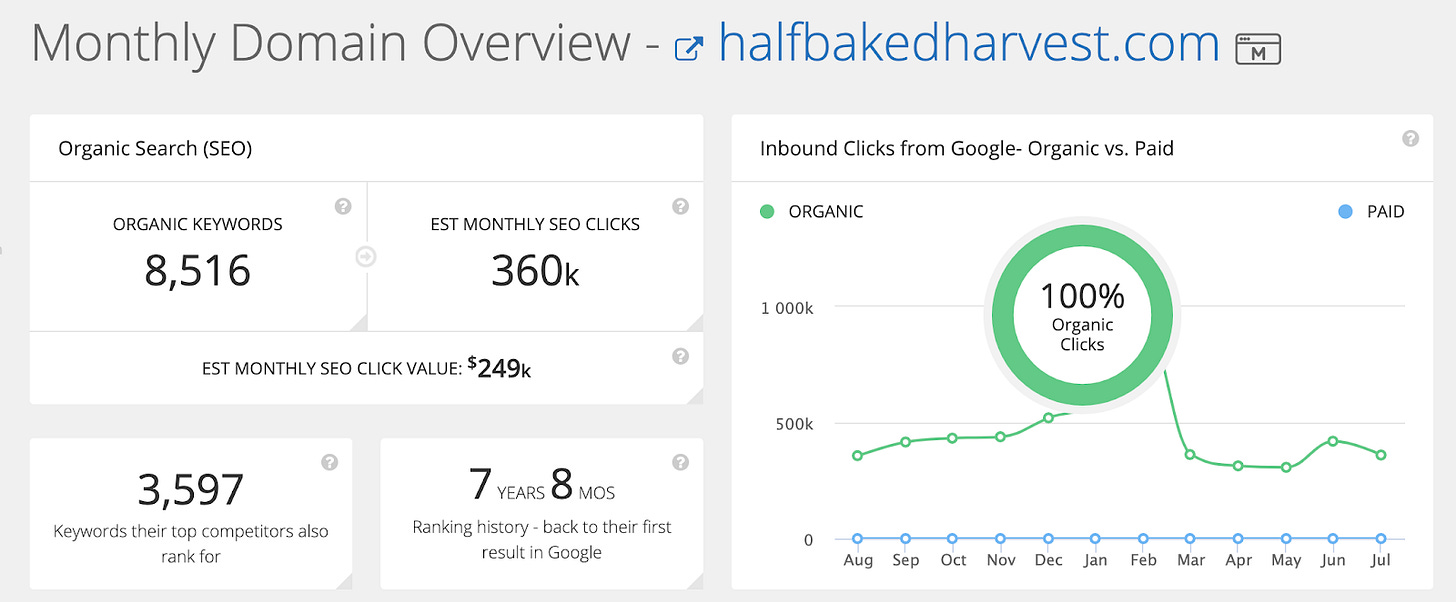 Huh. Okay, so a food blog grown exclusively through SEO and social promotion gets about 100k more visits per month than a business with [checks Crunchbase] $70mm in funding to date.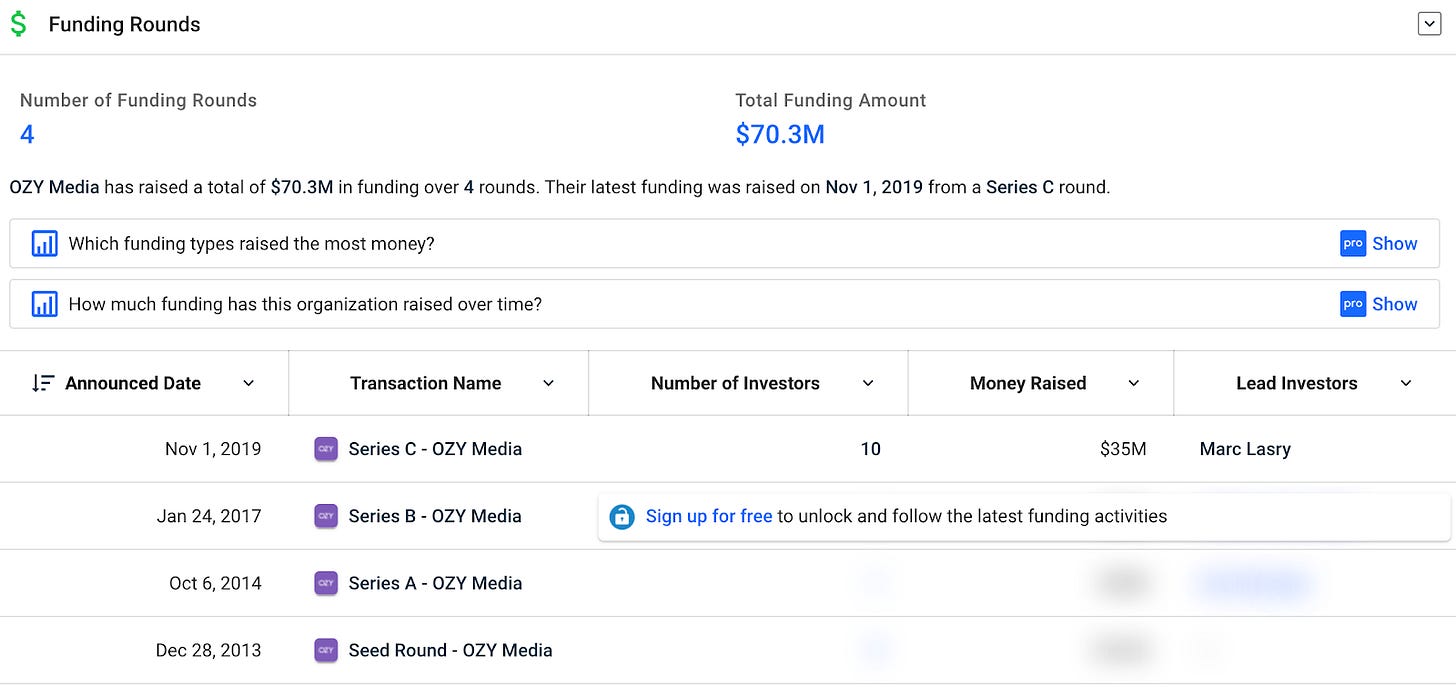 So, Ozy is a 7 year old internet media company. It gets less traffic than a replacement-level recipe blog. It does not run ads on its site. It does sell merch (???) and almost certainly does advertorials. It has hosted multiple festivals featuring speakers and performers known to command millions of dollars in fees. It has produced TV shows and podcasts.In 2019, it had a series C funding, adding an additional $35MM to a business that cannot conceivably be profitable, or on the path to profitability.
Why?
It is not uncommon, or even stupid, for the wealthy to pour resources into media acquisitions. You can buy elections that way. Look at the Hearst empire, Fox News, Sinclair Group. $70MM to buy influence can be money well spent, if that money is getting you in front of a lot of influenceable Americans. But Ozy pointedly has no agenda beyond vague gestures to "ideas" and "forward-looking," and is read by no one. And again I note: an additional $35MM was put in it just last year.
Why?
Well of course, that question brings us to the subject of one Jeffrey Epstein.
The other day Stephanie and I were talking about Ghislaine Maxwell being picked up and she asked me what her title even was. Like Epstein, Maxwell probably had a variety of titles, all of which belied her - and his - actual job: connections.
The answer to the question "why are there so many pictures of famous people hanging out with Jeffrey Epstein" is not, "because rich people are, as a class, ghoulish psychopaths," despite the fact that that is true. People hung out with Epstein because Epstein knew people, and getting in front of people is how you get more money. Our entire global system - call it capitalism or neoliberalism or globalism, it doesn't fucking matter - is built on access to power and influence, starting from where you're born to which schools you go to, and growing in importance as you enter the job market and start to build a career. It's uncontroversial that people good at networking tend to end up wealthy (or more often, are good at networking because they are wealthy). 
I've watched this throughout my career, especially during my time working for the aforementioned illiterate boss. Every thing he did - from forming a VC company, to joining expensive social clubs, to buying a multimillion dollar mansion in the Hamptons - he stated plainly that he did to gain and nurture connections to people wealthier than him. The people below him, looking for his money, did the exact same on a smaller scale. Here's a story about him hanging out with Mike Milkin and David Koch, two grade-A evil motherfuckers. My former boss doesn't have an ideology. Ideology would get in the way of connections.
I think this is what Ozy is for: like many "disruptive businesses" from the past two decades, it exists exclusively to enrich its investors. The founders goal is to build a prestige platform to lure influential people into, so that they can use those introductions to bolster their personal wealth. Those who invest in Ozy see their money as a conduit to those same influential people. Essentially, this is bribing local officials for an introduction, just the bribing is being laundered through media. 
You know what the value of a Potemkin political blog that makes no money is? It allows you to throw a Potemkin festival. You know what the value of a Potemkin festival is? It allows you to get on stage with Hillary Clinton, head of the Clinton Global Initiative and close confidant of CEOs, political leaders, and investors around the world.
As an aside, my pet theory about Epstein is that the pedophilia is a big part of why he was so successful. People let their hair down with him - wealthy people, powerful people. People liked that he was so nakedly sociopathic. They didn't feel like he was hiding anything. That's the secret of a great networker: do it out in the open.